About Us
Our Process & Our Team
Every season of life brings new challenges and unique opportunities. But how can you ensure you are financially prepared to live the lifestyle you envisioned in every season?
Our team is here to help you answer that question.
For over 30 years, our independent investment advisory firm has helped individuals, business owners and families live confidently in every season of life. We'll help you plan to cover essential expenses, determine how to fund your ideal lifestyle, prepare for the unexpected and leave the legacy you desire.
What Are Strategic Bundles?
In financial planning, it is important to view your portfolio of money as a whole. Within the whole, you can view your portfolio as a combination of three strategic "bundles:"
• Pre-tax
• After-tax
• Protection
Our team wants to ensure that each bundle is synchronized to your timeline with respect to your liquidity needs, tolerance for risk, protection needs and tax efficiency.
Your Personal Finance Portal
When you partner with our team, we will provide you with an interactive wealth management portal to view all of your assets and liabilities. You can also receive real-time updates on any strategies we've put in place — all from the convenience of a computer or smart phone.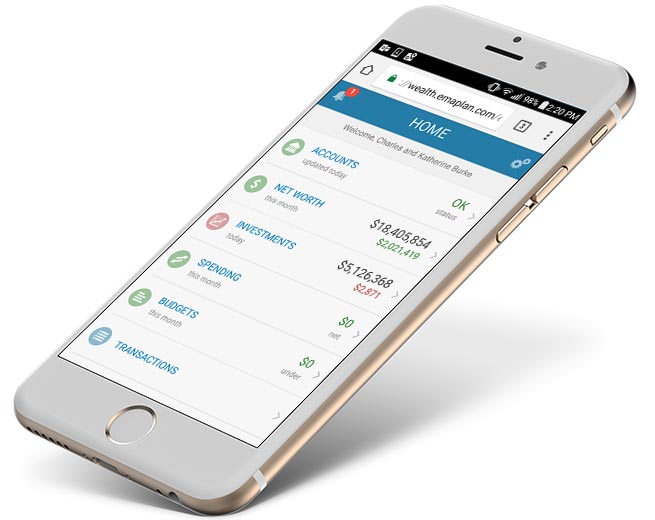 Address
1635 Old 41 Hwy NW
Suite 112-354
Kennesaw, Ga 30152
Email
ed@mysb.co
Phone
800-470-0120 Office
404-217-7724 Mobile
404-420-2750 Fax